Smooth Faux PU Leather For Bullet Dotted Journal Cover Material
Min Order Qty 100 PCS/ Cover Color,
Custom Bullet Journal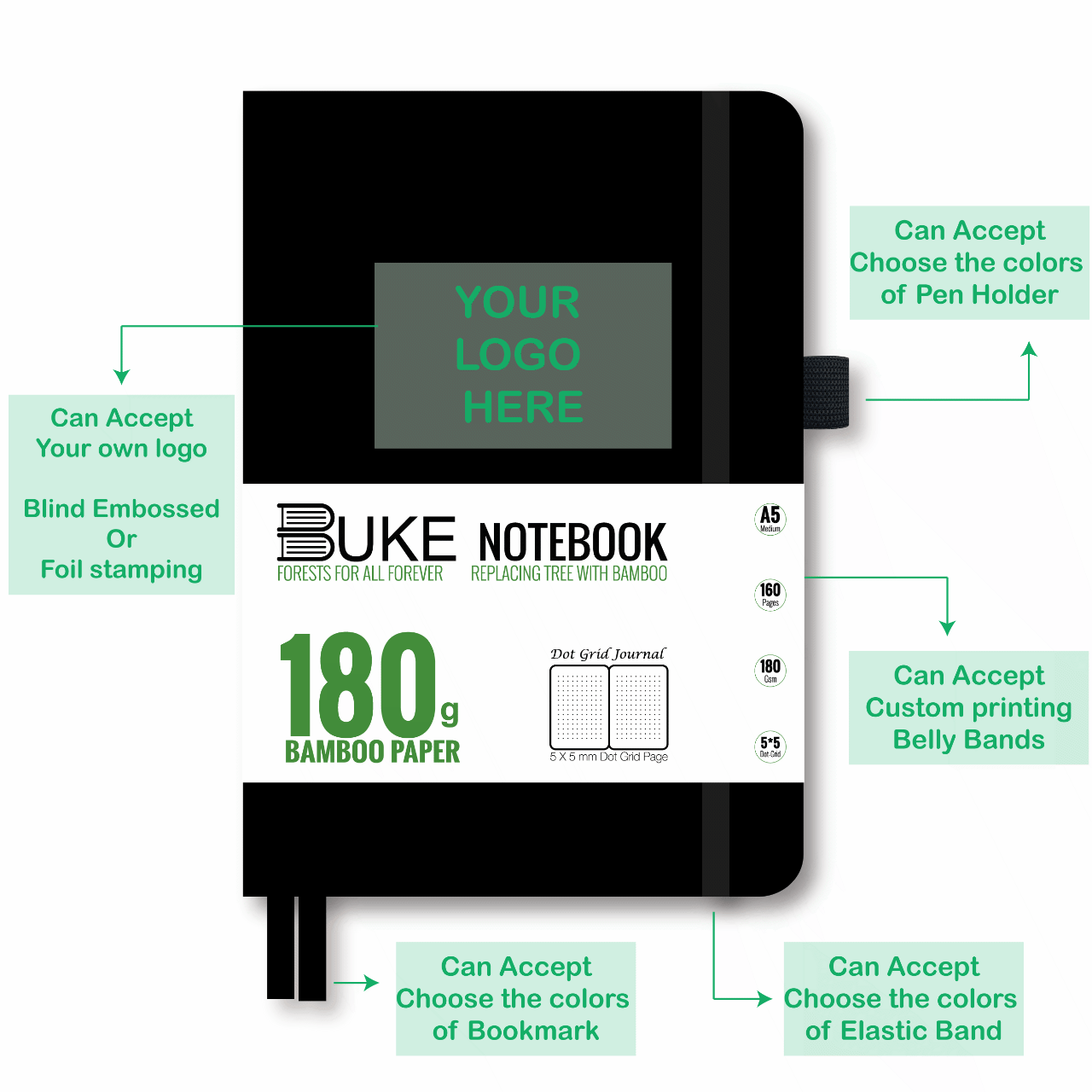 If you want to have a leather-like material for your products, you might want to consider faux leather. Faux leather is a synthetic fabric that resembles real leather in appearance and texture. It is also called PU leather, polyurethane leather, vegan leather or leatherette. Faux leather has many advantages over real leather, such as:

- Cost-effectiveness: Faux leather is cheaper than real leather because it is made from plastic materials that are more available and less costly than animal hides .

- Easy maintenance:

Faux leather is more stain-resistant, water-resistant and UV-resistant than real leather. It does not need special care or treatment to keep it in good condition. It can be simply wiped with a wet cloth or a mild soap .
- Animal-friendliness: Faux leather does not use any animal materials or by-products. It does not harm or kill any animals for its production. It is suitable for people who are vegan or allergic to animal materials .
- Variety: Faux leather can be made into any color, pattern or style that you want. It can also copy the look and feel of different types of animal leathers, such as cowhide, crocodile, snake or ostrich .
- Durability: Faux leather is more flexible and elastic than real leather. It can withstand stretching, bending or tearing better than real leather. It also does not crack, peel or wear out over time like real leather .

Faux leather is a good option for people who want a leather-like material without the disadvantages of real leather. It is cheaper, easier to care for, vegan-friendly, versatile and durable. Faux leather can give you the same leather experience without the hassle!